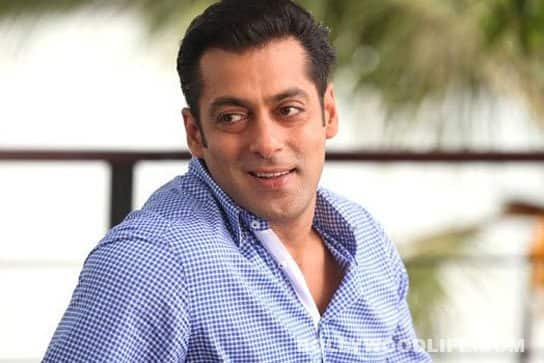 It's not just India and her autorickshaw drivers that's fida over Salman Khan's dubious charms, now Cuba and Ireland have gotten into the act all thanks to Ek Tha Tiger
It may be recalled that a schedule Kabir Khan's Ek Tha Tiger was shot in Ireland's capital Dublin last year and attracted some crowds. Ireland hopes to cash in on the reflected popularity generated bySalman Khan's popularity and attract moneyed Indian tourists similar to what Yash Chopra did for Switzerland and Hrithik Roshan did for New Zealand. The sad fact is that Ireland attracts just 15,000 Indian tourists a year, compared to neighbouring Great Britain that routinely draws around half a milliondesis annually. An Irish Tourism honcho reveals, "Bollywood is deep-rooted in the psyche of most Indians and the films have a considerable influence on Indian travellers when they are deciding on their holiday destination. We are confident that the footage shot in Dublin will help whet appetites and create a curiosity among Indians to come and visit the places where the colourful film was shot." The optimism may be misplaced because compared to Ireland, Britain has strong historical and cultural connections to India.
Punters wanting a realistic view of Ireland, rather than a Bollywoodised version as will be seen in Ek Tha Tiger, would do well to head over to the NCPA, Mumbai or the India Habitat Centre, Delhi where the first ever Irish Film Festival of India is underway. Gems being featured there include John Huston's The Dead, Pat O'Connor's Circle of Friends, Ballroom of Romance and Dancing at Lughnasa, Atom Egoyan's The Butcher Boy and Atom Egoyan's Krapp's Last Tape. The newest of the features is the Krapp film and given the resurgence that Irish cinema has enjoyed in the last couple of years, the selection is doing the country and its film industry a gross disservice. Perhaps better sense will prevail and next year's fest will feature almost Bollywood-like crowd pleasers like John MacDonagh's monster hit The Guard, an ideal subject for a Hindi two-hero film. We can reduce it down to the base elements and leach any acting requirements out of the script, thus making it a perfect vehicle for Ireland's blue-eyed Bollywood boy Salman Khan.
In the case of Cuba, an enterprising local filmmaker saw Salman's so-called charisma as he was shooting there for the same film. He promptly proceeded to request Sallu to appear in a Cuba tourism film. Much to his surprise, the least of the Khans acquiesced. We don't have to look too far for the reason – all he was required to do is don his standard dazed expression and wave desultorily in the general direction of the bar. Since this is something that Sallu is adept at, the shoot went off without a hitch. No doubt they're hoping for a tidal wave of Indian tourists to hit Cuba. If that happens, it'll send one of the last bastions of Communism hurtling towards capitalism in order to cope with our considerable desi demands.